Soul-changing lessons from world-renowned spiritual teachers set in Canada's majestic backdrop.
Neale Donald Walsch
Author of Conversations with God, Neale teaches how we are all one and shares practical spiritual principles for living in uncertain times.
Dr. Anne Berube
Best-Selling Author of, Be Think Feel Do, Dr. Anne Berube shares how to find the missing piece in our life by connecting to our soul's calling.
Dandapani
A Hindu Priest, Speaker & Entrepreneur, Dandapani teaches the art of concentration as a way to better connect within and master the world.
Nova Wightman
Author of Awake & Aligned, Nova created the spiritual alignment process to help you focus and align with the powerful being you are!
YOUR spirit
is calling you home
Imagine a weekend so powerful that it moves you beyond your current life's challenges and changes your life!
A weekend where you are reintroduced to your own pure beauty, your power and you uncover your life's purpose.
When You Come Back to Yourself,
You Come Back to a Life You Love!
Life is meant to be lived with passion and joy.
Yet, so many of us numb and hide. Instead of finding our peace, we . . .
dive into a glass of wine because we deserve it
seek validation in material things
work non-stop because that's all we've ever known.
You can hear your soul calling out – "there has to be something more."

I AM Gathering can help you find the life of meaning – a life where you feel fulfilled, joyful and purposeful.
That's Not Hyperbole – That's the Real Thing.

WATCH THE VIDEO BELOW to learn how I AM Gathering can open you up to feel more authentically you!
"I AM gathering is the best Spiritual, soul filling, earth-shattering weekend imaginable - and you just HAVE TO COME!"
Brittany Johnson
Arbonne National Vice President
Introducing
I AM GATHERING
The Life Force Energy that Connects us to Ourselves, To Each Other and To The Universe
GATHERING
Come Together for Fun, Learning and Greater Purpose
Discover How Incredible You Really Are
Call me anti-establishment. Call me a rebel. But I believe that you are uniquely magnificent.
Not because you've checked off a list of things you should do in life or because you haven't. No – I see you.
Pure. Powerful. Beautiful You.
More than anything else, when I finally connected to my authentic self and recognized how we are all connected and the same, I finally became free to discover my own exquisite self and live a spectacular life!
I AM Gathering is the culmination of a dream so you can see what I already know. To see how life can truly flow when you connect with yourself and deeply understand that inside, you and I are the same . . . pure love, pure beauty.
I want you to see what I see in you.
I AM Gathering is a celebration and an opportunity to open your mind to new paths and new perspectives so you can live the best version of your life – no matter where you find yourself right in this moment.
I've curated this incredibly intimate event, in this beautiful place, so you can grow and learn from the most important spiritual sages of our time.
xo Kathy Donnelly
Reserve your tickets now!
I AM gathering
Banff, Alberta, Canada
OCT • 18-20 • 2019
Choose your adventure
Signature Soul Adventure
*Includes Accommodations*
"The I AM Gathering was a fantastic blend of presentation, learning opportunity, community and deepening the connection to Spirit."
I AM gathering is here to transform the way you live, love and lead!
THE I AM GATHERING
SCHEDULE
Over the weekend your life will be
transformed forever with…
Carefully curated keynotes
Magical settings in the mountains

DAY 01
FRIDAY, OCTOBER 18TH
7 - 9pm
Opening Ceremony
Keynote • Neale Donald Walsch

Day 02
SATURDAY, OCTOBER 19TH
9 - 10:30am
Morning Keynote• Dandapani
Coffee Break
11am - 3pm
Happiness Workshop • Dr Anne Berube Includes Mastermind Lunch
Free Time
Hikes, Hot Springs, Spa, Shopping, Sightseeing (we'll provide you with our guide: Top 10 Things To Do While You're in Banff!)

Day 03
SUNDAY, OCTOBER 20TH
8am
Laughter Yoga • with Sylvie Dagenais-Douville from the Laughter Institute. Learn a fun way to manage stress. No yoga experience required.
9am - 2pm
Alignment Workshop • Nova Wightman
Includes Mastermind Lunch
Why Attend I AM Gathering
"We are all students who have the opportunity to master our own personal life lessons"
I AM Gathering is for anyone who is ready to take radical responsibility for who you really are and how you want to live. Whether you're a business leader, entrepreneur, mother, soul seeker, creative, or simply feel drawn to join…

I AM Gathering is for you.


Learn from Influential Spiritual Leaders
Learn from internationally recognized teachers who are ready to guide you back to your soul's true purpose
In-Depth Workshops
Enjoy the opportunity to absorb practical information and tools to go deeper and develop important spiritual practices in your everyday life!
Beautiful Surroundings
Set in majestic Banff, your soul will be soothed and pampered by the breathtaking background.
Profound Connection
I AM Gathering events are deeply intimate. Connect with yourself like never before and with others who seek the same life-changing path
Luxury Accommodations
Be spoiled at the Fairmont, Banff. You'll have time to explore, schedule a spa appointment and take in the beautiful lake surrounding the property.
Ready to master your life lessons?
"The I AM Gathering has transformed
how I lead in my business!"
The only Event of its Kind
Others say that, but I AM Gathering is truly unique.
You've been to workshops that have overpromised and underdelivered. Or maybe they deliver incredible content but have been so restrictive that there's no room for fun, enjoyment and delightful food.
I AM Gathering delivers an extraordinary spiritual and sensory experience.
Uncovering who you truly are doesn't have to be painful. Certainly, it does take commitment, but there is a freedom and a lightness you'll feel when you leave I AM Gathering!
If this sounds like an experience you're ready for . . . then zip your carry on and join us for a 48 hour retreat in one of the planet's most beautiful locations!
Banff, alberta,
canada
October 18 - 20, 2019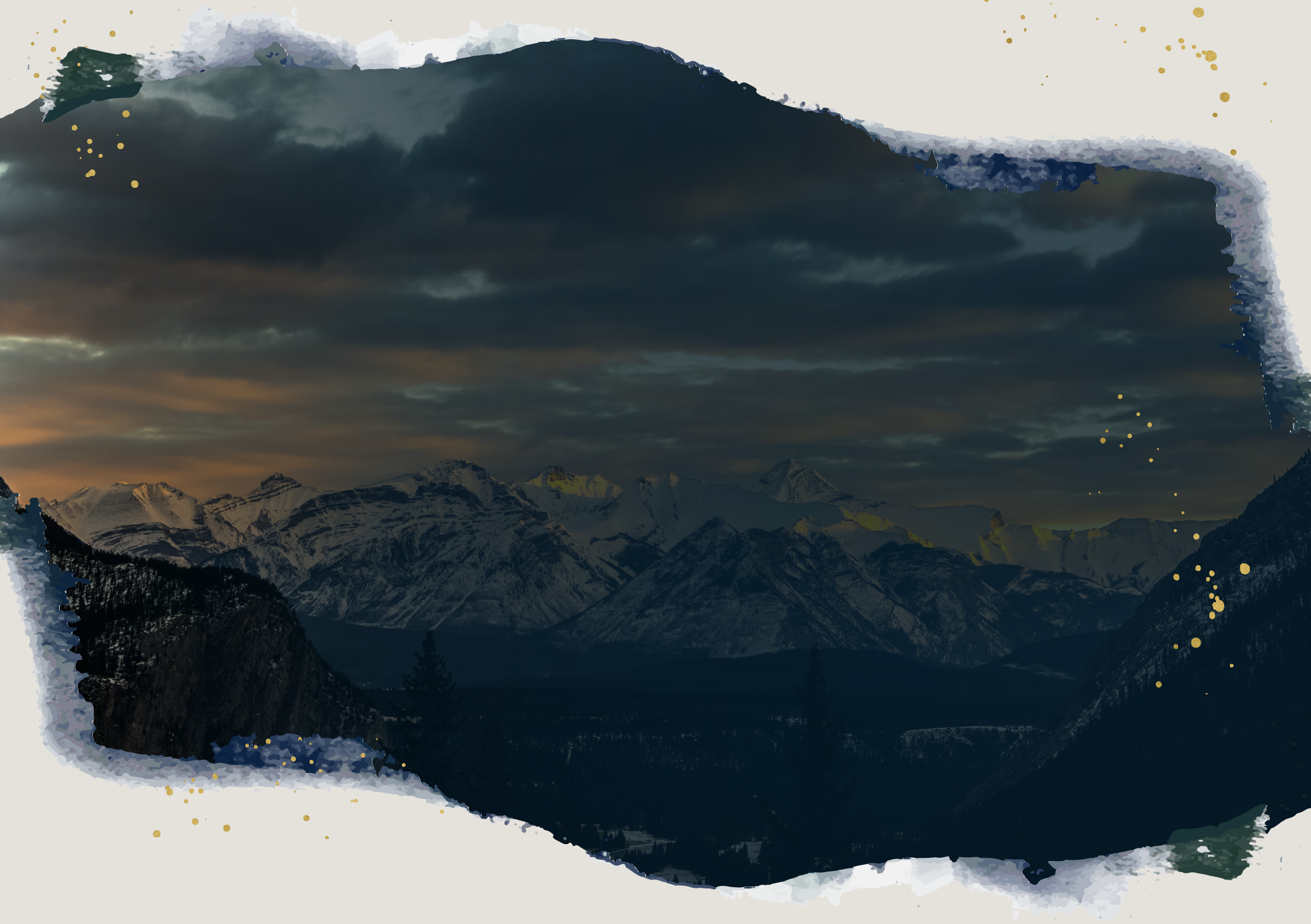 We've chosen to host the I AM Gathering in one of most breathtaking (UNESCO protected) sights on earth…
The Fairmont Banff Springs Hotel!
With rooms overlooking the Canadian Rocky Mountains. And with boutiques, restaurants, parkland and skiing around the corner (and ok, Grizzly bears, if you really go looking). "Every detail at I AM
Gathering is ELEVATED!"
What Past Attendees Experienced
THE 2019 I AM GATHERING
SPEAKERS
These internationally acclaimed Spiritual Leaders are flying
into Calgary to join us for 2 days of
PURE SOUL-CHANGING MAGIC!

Neale Donald Walsch
"There is a divine purpose behind everything - and therefore a divine presence in everything."
Seven-Time New York Times Best-Selling Author of the famous Conversations with God series, Neale is a renowned spiritual guide who helps others find a deeper connection with themselves, their souls and God.
Neale is dedicated to moving the world from violence to peace, from confusion to clarity and from anger to love. With a down-to-earth style, Neale shares how each of us can shift our own personal spiritual paradigm and move from living a life of illusion to truly see our own connection and beauty!
Experience a new way to live, at last, in peace and harmony, by being in the presence of Neale Donald Walsch, along with our other amazing speakers at the 2019 I AM Gathering in Banff, Alberta.
Dr. Anne Berube
"Until we become aware of our soul's calling and develop a deep sense of self-compassion and soul-reliance, we will always feel like something is missing in our lives."
A powerful spiritual teacher, Anne has made it her life purpose to help others find greater happiness and reconnect to their soul's purpose. Her path as a spiritual teacher was born out of a near-fatal car accident that unveiled a vision of a life of personal transformation and inner work.
Anne is the author of the best-seller BE FEEL THINK DO and has perfected the art of improving happiness through THE HAPPY SESSIONS.
The meditations, conversations and exercises she shares will support you in embodying your spirituality, at a cellular level, and in reconnecting with a life-force within that will awaken your body and your mind to a joy and freedom that will last far beyond this magical weekend.
Dandapani
"As soon as we control where awareness goes we control where energy flows. As soon as we control where energy is flowing we control what is manifesting in our life. And meditation is the art and science of directing awareness."
By bringing practical spiritual tools to create sustainable change, Dandapani's mission is to help people get to know themselves - on the most profound level. An enigmatic and funny speaker, he will share how the secret isn't simply isn't just in silencing your mind. But that you must create a lifestyle that supports your entire way of being, so that you can be in the flow in every aspect of your life - business, personal and spiritual
Nova Wightman
"I created the Spiritual Alignment Process to help you consciously focus your thoughts, emotions and vibration so that you can easily align with the powerful conscious co-creator that you REALLY Are."
As the author of Awake & Aligned, Nova shares her process and shows how to functionally and authentically BE who you really are in everything you say, think and do! And even when life brings you challenges, Nova can show you how going through a breakdown, can lead to breakthroughs by using what's there to bring you back into alignment with who you are.
By putting together the pieces of your spiritual puzzle with practical daily practices to connect to your highest vibrational spirit, Nova can help you create real forward momentum in your life - so you can manifest the things you most want out of life!
"Please go, even if you don't yet know why you feel called (it will reveal itself)!"
— KARI ALBERT, NATIONAL AWARD WINNING TEACHER
Let go of who you've been told who you should be and discover a you that feels clear, trusting, authentic and ready to take action.
YOU ARE MORE THAN YOU SEE
YOU ARE BRIGHT, BEAUTIFUL AND POWERFUL.
YOU ARE WORTHY.
YOU ARE LOVED.
"If you are ready to experience profound healing and the immense potential that lies within, this event is for you."
CHOOSE YOUR TICKET
OPTIONS BELOW
No matter which adventure you choose, you're guaranteed to realize profound healing and growth – in one incredible weekend!
Schedule subject to change.
Investment
SPECIAL OPPORTUNITY!
CAD $999*
*plus applicable tax
SAVE $300 • Regular price CAD $1299
Includes
Opening Ceremony
Keynotes & Workshops
Free Time to Explore Beautiful Banff
Laughter Yoga Session
*Peak Soul Adventure Tickets do not include accommodations*
Investment
CAD $5000*
*plus applicable tax

Includes
Opening Ceremony
Keynotes & Workshops
Free Time to Explore Beautiful Banff
Laughter Yoga Session
+ Private Dinner with Neale Donald Walsch
+ Private One Hour Session with Dandapani
+ Fireside Discussion & Meditation with Dr. Anne Berube
+ Energy Reading from Nova Wightman
+ 2 Night Luxury Accommodations at the Fairmont Banff
+ Front Row Seats to Every Event!
"Run, don't walk to the I Am Gathering."
I AM Gathering Starts and Ends with You . . . .
The truth of who you are is longing to be set free.
Your soul is calling to be awakened – to be reconnected with you in a way that shatters everything you've known before and opens the door to a future of endless possibility.
Let's change the conversation in your head and open you up to what you deserve - a life of absolute clarity and life's abundant purpose.
There is no better time than now. There is no time to sit and wait for your life to appear.
I AM Gathering is calling you to shine the light you are and guide the way!
Are You Ready?
Frequently Asked Questions

+ Are accommodations included?
No, if you purchased the PEAK Soul Adventure, you get to choose where you stay. If you select to stay at the Fairmont Banff Springs Hotel, we have secured a group rate at the Banff Springs Hotel $317/night (usually $700/night and up) including service charges. Reserve at 1-833-762-6866 and please mention the I AM Gathering rate. We also have Ixtapa Travel willing to find you the best place to stay within your budget. Call 1-306-664-3233.
YES, if you purchased the Signature Soul Adventure, 2 nights (Oct 18, 19th, 2019.) accommodation at the Fairmont Banff Springs are included!

+ How much do tickets cost?
Peak Soul Adventure tickets are $999 until August 31, 2019, $1149 until September 15, 2019 and $1299 until Oct.15, 2019. Signature Soul Tickets are extremely limited and are $5000 (plus applicable tax).

+ How do I get there?
If you are flying, Calgary International Airport is the closest. From there you can rent a car and drive west on Hwy 1 to Banff (approx. 90-minutes). Or you can relax with either of these regular bus services: The Banff Airporter at www.banffairporter.com. Call to book @ 1-403-762-1671
Or Pursuit/Brewster Transportation @1-403-763-7170 www.banffjaspercollection.com/brewster-express

+ What meals are included?
Saturday and Sunday lunches & coffee breaks.

+ Can you give us local recommendations?
Yes! As soon as you reserve your ticket, you'll receive (as part of your welcome package) our special guide: Top 10 Things To Do While You're in Banff (including our favorite restaurants, spas and more).

+ What is your refund policy?
Unfortunately, we are unable to offer any refunds once you have purchased your ticket due to limited ticket availability.

+ Can I bring my partner or spouse?
We encourage you to attend with your spouse, or even friends, but each person must purchase their own individual ticket in order to attend.